Reading Time:
4
minutes
Rating: 3/5
To be honest, I enjoyed reading A Dark and Shiny Place. But enjoying the novel cover to cover was a challenge. It has more than a few flaws, which consistently distract you. Nonetheless, A Dark and Shiny Plan is not the worst book I've read recently. Unlike other stupid books from new others, this at least has a good story. Here's what I felt while reading the novel.
Summary of A Dark and Shiny Place
A Dark and Shiny Place is a seemingly complex story, but a keen eye would recognize its utter commonality. The novel revolves around an apartment in Mumbai and its dwellers, Maya and Samar. It begins about three months before the COVID-19 lockdown, with the couple wanting to shift to a new apartment and the wife feeling something abnormally weird since their decision. Samar is leaving for Delhi to get his US visa sorted. His company wants him in California to overlook a business deal.
To their dismay, lockdowns are announced soon after Samar arrives in Delhi. Maya is locked up in the weird house all alone, and the house gets weirder by the day. The lockdowns extend, and Samar is stuck at his parents' house with no mode of transport available. Maya's family wants her to stay at their place, but for some reason, she refuses.
Days become weeks, and weeks turn into months. Maya has supernatural experiences in the house, like shadows moving around and packed boxes getting unpacked. But instead of sensing the alarm and leaving for her parents' place, she decides to explore the dark side. Things get more complicated when first Tara and then Isha, Tara's daughter, become her neighbours amid the lockdown itself.
Initially, Samar and Maya stay in touch, but then they begin to fight. The fights become frequent, and they almost stop talking, with Tara and Isha getting dearer to Maya. However, the house starts making its dark side more apparent. An old lady, a rocking chair, kids with no light in their eyes, and moving shadows populate the story. Ultimately, the story takes a 'dramatic' turn when Maya's sister arrives, and we discover that Maya and Samar are no longer together.
What I Liked About A Dark and Shiny Place
I'll gladly admit this. Reading A Dark and Shiny Place was chilling more than once. One night, I was alone in the living room with the main door open. There was a sudden knock on Maya's door at night, and I rushed to close my door. The next afternoon, I was alone in my house, reading Maya's encounters with the shadow. I felt someone watching me read. That's how dark and deep the book gets, though only in bits.
Another aspect of A Dark and Shiny Place that I really liked was the depiction of the lockdown. Pragati Deshmukh doesn't shy away from relating the ugly, communal, fascist face of the media during the pandemic. And she shows how the circus of hate went on for months. Moreover, I could feel the gloomy lockdown days again and remember the loved ones we've lost. That's how emotional the book gets, though only in bits.
What I Didn't Like About A Dark and Shiny Place
I say the book's good in bits because it really is. While I loved the scary bits and the lockdown scenes, the book almost disappoints in many places. At the very core, the story is too basic and too predictable. I could sense Samar's ultimate fate chapters before. I could sense the truth behind Tara's and Isha's sudden appearances almost instantly. And that really hampers the experience.
The novel touches on emotions and the human psyche arising out of tragedies. Maya's steady deterioration and a seemingly end to her physical and mental health hurt a lot. But the story needed something more, and I think that's depth. More details, more incidents, more emotions, and more showing than telling.
Interestingly, Stranger Things fanboys will immediately relate the Upside Down from the show to the dark side of the house. The resemblance is quite obvious, intentional or not, though it's only imaginary. Whether this is a good or a bad thing can be easily disputed. Another thing that irked me was suddenly switching the PoV from Maya to her sister and then going back and forth.
However, with A Dark and Shiny Place, Pragati explores a genre untouched in India: psycho-supernormal fiction. A few months back, I read Richa Lakhera's Contamination, which dealt with psychology but was more into the supernatural. In fact, apart from Rajkumar Hirani's Lage Raho Munna Bhai (2006), India hasn't explored the subject of hallucination much. Thus, regardless of all the flaws, someone making a move in that direction is commendable.
Final Thoughts
A Dark and Shiny Place has great potential. I strongly feel that the book is under-edited and under-written. I wish the book had gone even deeper without switching the stance. The current manuscript could cut down dozens of pages if it had been formatted optimally. But in true essence, it's sad that a subject so intense and interesting has so little, and it's left me wanting more.
About Pragati Deshmukh
Pragati Deshmukh is a renowned name in the backstage scene of the Indian film and television space. She currently heads the series division at the OTT platform Zee5. Pragati has also worked with BBC, Walt Disney, and Discovery in her career spanning two decades. After working on several successful TV shows and an Oscar-nominated film, A Dark and Shiny Place is the famed storyteller's debut novel.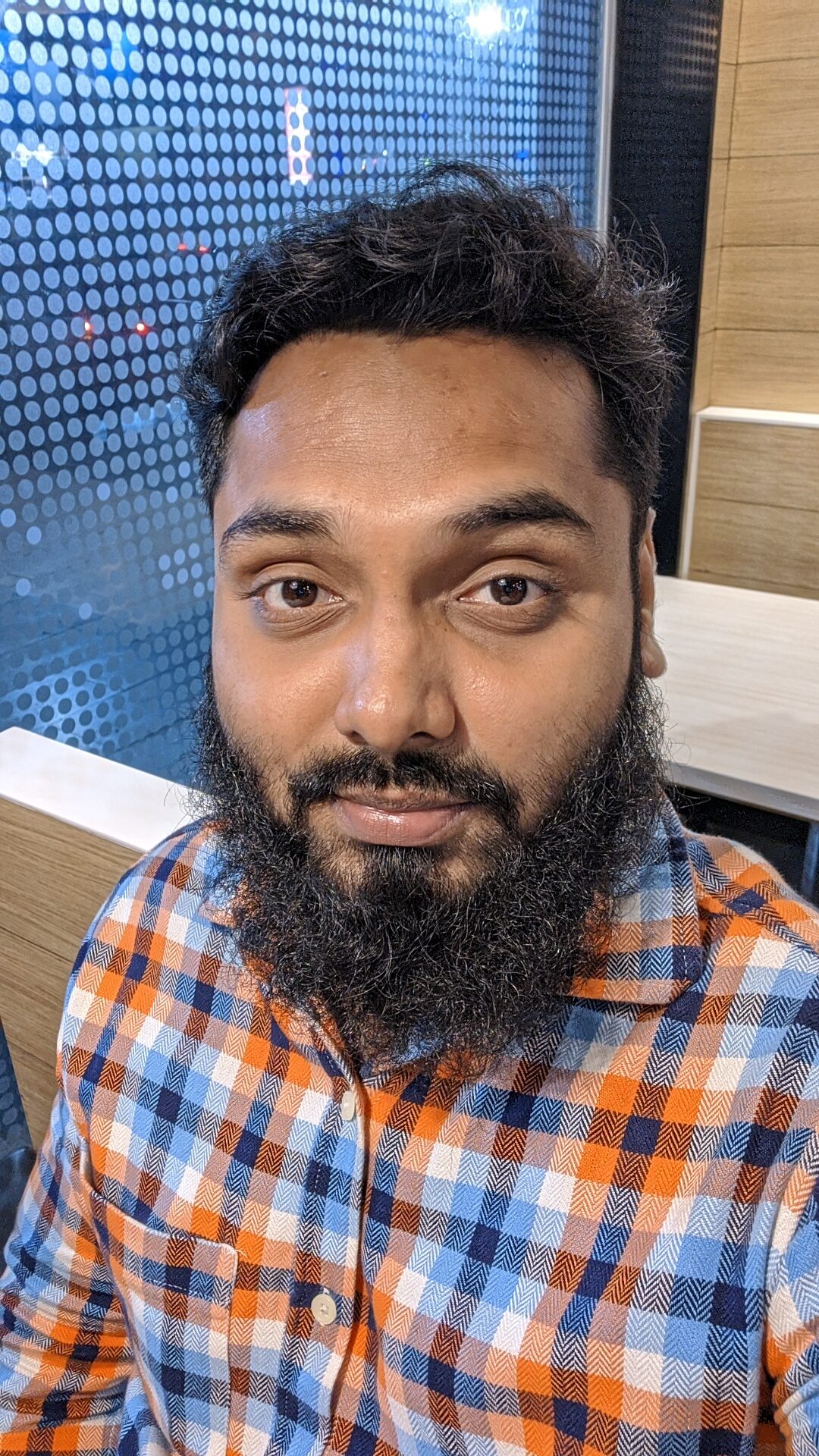 Noman Shaikh is the co-founder and editor-in-chief of Bombay Reads. He grew up in Mumbai, a city he loves more than any other, and currently works as a content consultant. His expertise lies in creating high-quality academic and marketing content in the form of blogs, articles, op-eds, etc. Noman has worked with reputed brands, including Economic Times (through Spiral Media), Coinbase (through MattsenKumar), AdEngage, Della Group, GBIM Technologies,  VAP Group, etc. For his published portfolio, click here. Contact Noman on noman@bombayreads for engagement.