Reading Time:
5
minutes
I took a liking to read novels only when I was in college, which frankly is quite late. It is not that I was away from books, as our school had a big library with lots of them. But to be honest, I was always intimidated by the sheer size of the books. Generally, the school textbooks were thin, while the novels were mostly thrice their size.
However, once I was in college, I started reading my first novel as a punishment, and the rest is history. I have had the good fortune of reading dozens of novels, and their size no longer intimidates me. That said, I have always come across the question of what should be the size of a novel. Especially, young writers (including me, ehmm!) often spend hours thinking of what should be the ideal length of their first novel. Well, I am not a literary expert, but I would like to share my experience:
Lengthy Novels are Good
Over the years, I got to lay my eyes on some of the exquisite pieces of literature, which were well over 350 pages, and that's a lot for most people. However, it is only till you pick up the book! The moment you start reading, these meaty stories suck you completely. Dostoyevsky's The Idiot, Goddard's Into the Blue, Puzo's The Godfather, and Orwell's 1984. All of these are lengthy, and all of these are epitomes of their genres. I enjoyed each and every bit of reading these novels. So, I am convinced that lengthy novels are good.
The bigger the length, the more detailed a story can be. The author has the liberty to add enough meat to each character, which directly results in a better reader experience. The Idiot, for example. Each and every character in Fyodor Dostoyevsky's magnum opus has interesting backstories, which make them every bit convincing. Likewise, while reading The Godfather, you are so gripped by the luxurious detailing, that you become a part of the world Mario Puzo creates.
Such enriching experiences wouldn't have been possible if these hadn't been so detailed. Plus, a long book offers the readers a more comprehensive experience, ranging across emotions and feelings. Hence, when the book ends, you're never left wanting.
Lengthy Novels are Bad
Yes, the problem of the length of a book is real, especially in super humongous books! For instance, I have heard a lot about Leo Tolstoy's War and Peace, a classic Russian literary masterpiece. I bought the book from a second-hand book stall in CST, Fort. And Since then, my fears of big books are resurfacing slowly. Why, you ask? The book is lengthier than 1300 pages. 1300 freaking pages!
I get it, there are people who want to read huge manuscripts and like to sulk into the experience for a long time. It's just that I'm not one of those people! And I am damn sure, that most are not from those people. Is it bad? Absolutely not! Leo Tolstoy, though I have read none of his works, is one of the greats of literature. War and Peace, as a matter of fact, is a book that every person I admire recommends. Simply put, such long books are not digestible for mere mortals like me.
Then comes those books that are over 350 pages, interesting, yet extremely difficult to read. Again, 1984 is one such example. Yes, the story is fantastic, and it pins you to the ground. But it is so complex a subject, that handling it for over 400 pages becomes extremely exhaustive. Is it good? Definitely. Is it laborious? Absolutely.
Short Novels Are Good
Very few pleasures of life are comparable to the ones you get after reading a short, yet powerful novel. Short novels, also known as novellas, are probably the most controversial type. While literature purists criticize for their short size, labelling them as lacking and incomplete, a big chunk of the readers, especially the young guns, prefer quick reads.
In an era of Instagram and TikTok, attention spans are depleting, and so are the sales numbers of long literary masterpieces. And it is not that novellas aren't good enough. One of my all-time favourites, George Orwell's Animal Farm is just eighty-two pages long! It is a book with premier storytelling and the art of saying more with fewer words.
Another example is Ruskin Bond's The Blue Umbrella, a children's book that I think every adult must read once! Likewise, the Sherlock Holmes series novels that I've read – A Study in Scarlet and The Sign of the Four – are just over a hundred pages. Still, Sir Arthur Conan Doyle's saga is widely regarded as one of the best in the detective fiction genre.
Short Novels are Bad
Well, not all short novels are perfect. In fact, many novellas leave the readers wanting at the end of the book. To make their work compact, authors often eat up scenes, chapters, and characters. Moreover, very few novellas offer as fulfilling an experience as a heavy novel. Reading a novel is a much more personal and immersive experience than watching a long movie.
One of the biggest drawbacks of a short novel is that it lacks one of the most important aspects of storytelling – detailing. Detailing is what makes a reading experience 'wow!' from 'good' or 'very good'. I recently read the Man Booker Prize-winning novel, Aravind Adiga's The White Tiger. I was blown away, and that was largely due to the detailing, which gave it a lifelike depiction. That, I am pretty sure, I will never find in a novella.
While reading the first half of A Study in Scarlet, I found that it was too fast-paced, and hence, I did not enjoy it, as much as the second part or even the second novel in the series. I also feel that the original essence and intention behind writing a story gets lost somewhere between putting thoughts to paper.
So Then, What's Always Good?
I say lengthy novels are good and bad. I say the same about short novels too. So, what is the perfect length? Or is there a perfect length at all? Well, yes, there is a perfect length, and it is whatever you feel comfortable with, that's it!
If you think that your story needs a detailed explanation, heavy characters, and a long narration, so be it! Don't let the thought "oh, what if it becomes too long?" come in the way of expressing yourself. There are people on the internet who will try to reason that publishers won't accept a book too long, or readers don't like a book too small. If you wrote the book for the publisher, then yes, you need to keep in mind what the publisher wants. But if you have written in the express yourself, and put out that great story unadulterated, write as much as required.
However, there's a fine line between writing for the betterment of the story and writing for self-pleasure. While the former is something that you must absolutely be truthful to, self-pleasure is something that can make your novel look bad! Never write a scene, or add a character simply because you're enjoying it. To write a great novel, be a ruthless self-editor. Ask yourself, the character you so love or the scene that you think is the best ever, does it fit in the storyline? Should you really keep it? Is it really necessary? If you maintain discipline and be truthful to the story, nothing is too big, or nothing is too small. Pour your heart out, make sure you have the right elements to make your story stand out, and the world will love it!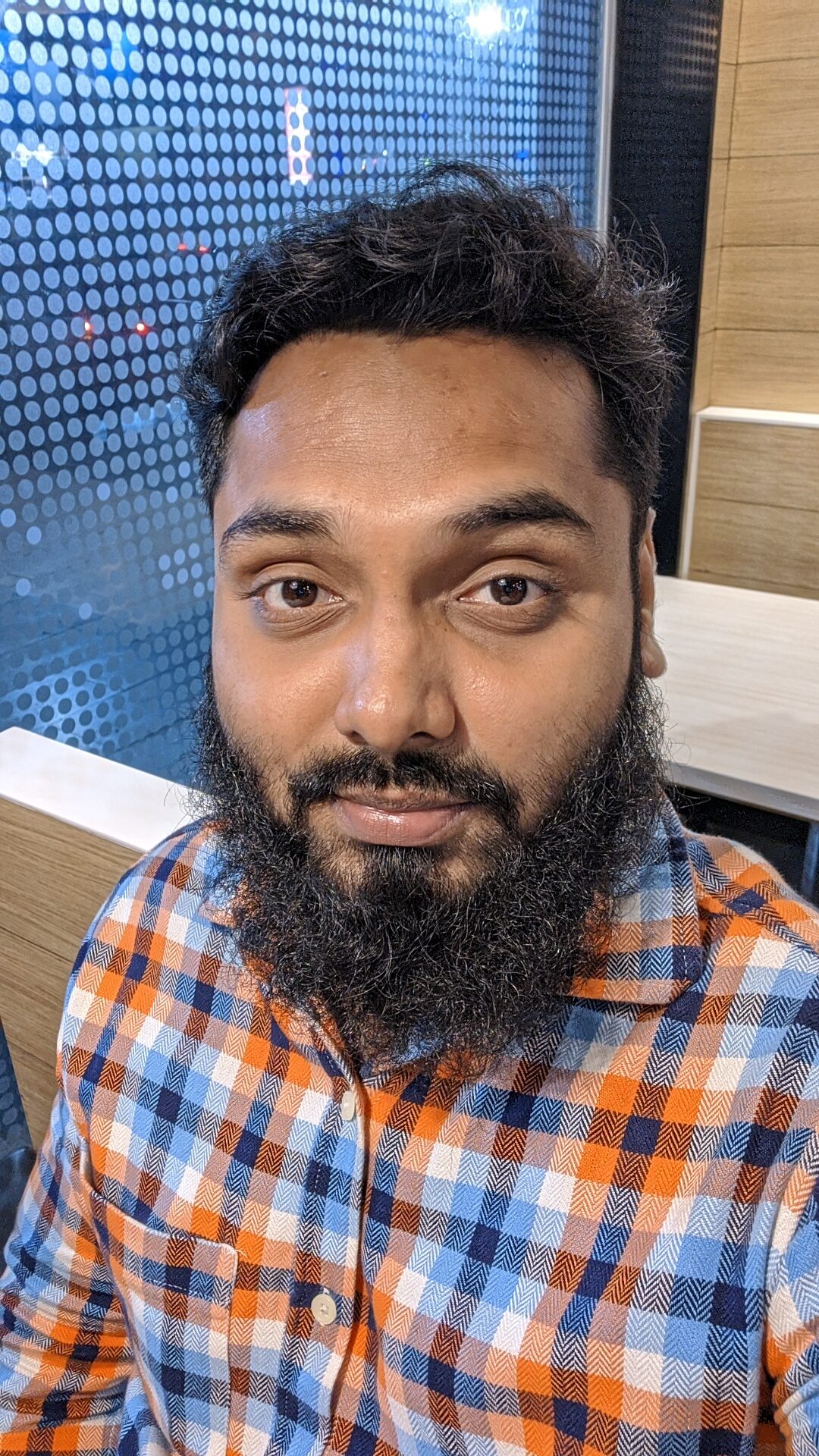 Noman Shaikh is the co-founder and editor-in-chief of Bombay Reads. He grew up in Mumbai, a city he loves more than any other, and currently works as a content consultant. His expertise lies in creating high-quality academic and marketing content in the form of blogs, articles, op-eds, etc. Noman has worked with reputed brands, including Economic Times (through Spiral Media), Coinbase (through MattsenKumar), AdEngage, Della Group, GBIM Technologies,  VAP Group, etc. For his published portfolio, click here. Contact Noman on noman@bombayreads for engagement.