Reading Time:
11
minutes
Introduction to Hari Kunzru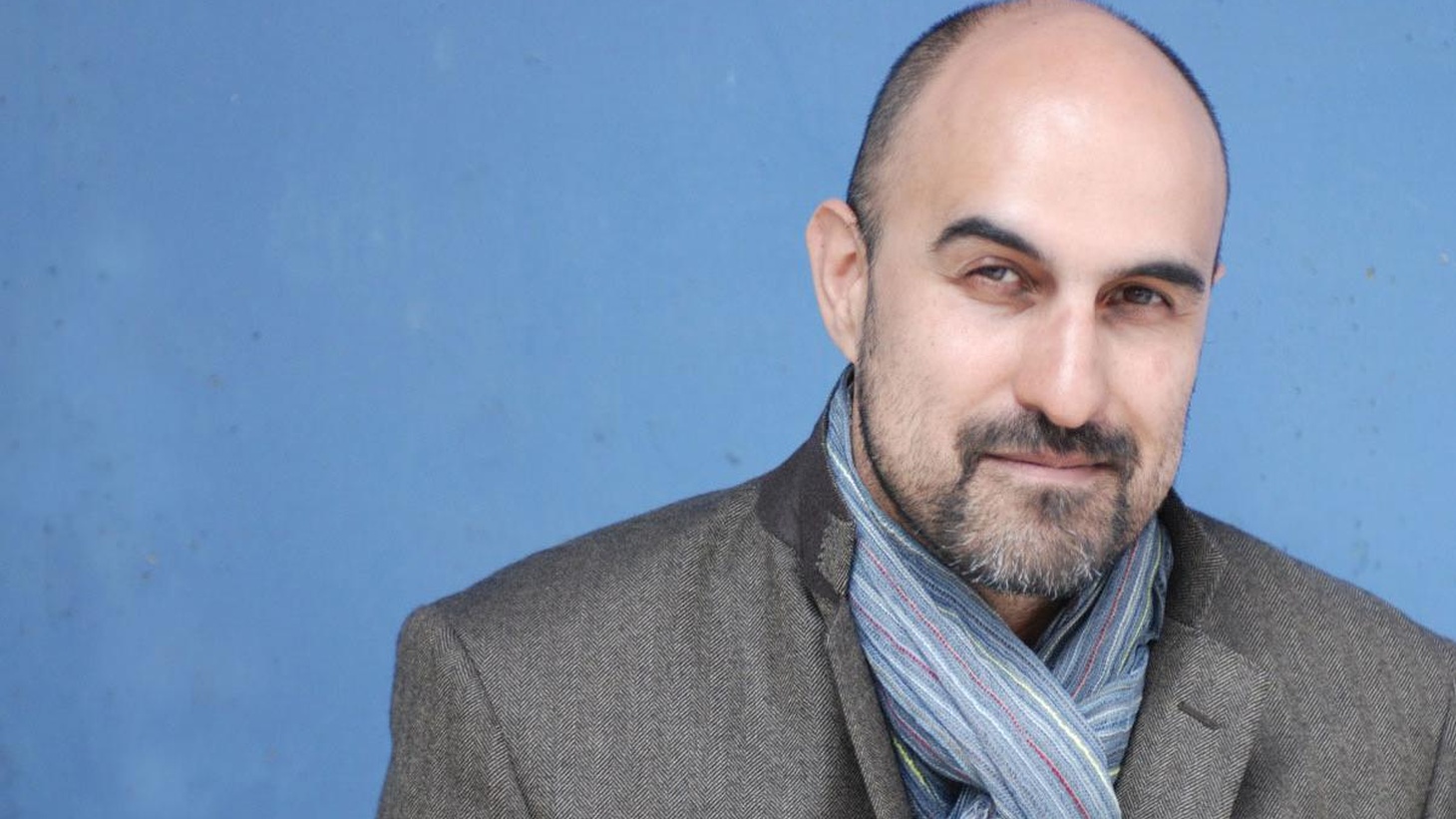 Hari Mohan Nath Kunzru is a British novelist from London, born to a Kashmiri Pandit father, and a British mother. Kunzru completed his MA in Philosophy & Literature from the University of Warwick, after studying at Wadham College, University of Oxford. Kunzru began his career as a journalist for the Wired UK in 1997 and subsequently worked for various renowned media houses like The Guardian, The Daily Telegraph, Time Out, and Sky TV. He also worked for Wallpaper* Magazine as a music editor and was also a regular contributor to the British online magazine Mute.
In 2003, Kunzru published his first novel, The Impressionist, for which he received a substantial advance of £1 million. Since then, the British author has published eight novels, most of which have been international bestsellers. In his illustrious career, Kunzru has received a number of literary awards, including the Betty Trask Award (The Impressionist) and the New York Times Notable Book of the Year (Transmission). Kunzru's last book, Red Pill, was published in 2020, which also became one of The New York Times' 100 Notable Books of 2020.
Hari Kunzru is one of the most notable authors of the post-colonial era. His works are known the explore the darker shades of the colonial period, and their impact on the lives of the global diaspora. Some of the major aspects of his works are the pluralities of ethnicities, class, caste, and gender, and how colonialism, mainly British imperialism, shaped these diverse individual identities. Kunzru's novels also explore the post-modern chaos within these multi-dimensional identities, further establishing him as a prominent post-colonial writer. Moreover, Kunzru is known to have a strong political awareness, which is also found in his literary works. One such example was his refusal to accept the John Llewellyn Rhys Prize for his debut novel, The Impressionist because he opined that the sponsor, Mail on Sunday and its associate daily, the Daily Mail, vilified and demonized refugees and those who seek asylum from foreign countries.
Introduction & Summary of The Impressionist
Introduction of The Impressionist
The Impressionist is the debut novel of British journalist and author Hari Kunzru. Written in 2002, the novel was an international bestseller, receiving numerous awards and nominations. The novel also received heaps of critical acclaim from across the globe and has grown to become a post-modern classic. The Impressionist has several traits of being a historical novel, as it documents the lifetime of its protagonist, Pran Nath Razdan. In this project, we will discuss various aspects of the novel, however, focusing on the multiple names and identities owned by the protagonist. The discussion will also give us a unique understanding of the psychology of Anglo-Indians, one of the rarest breeds of human beings in the world.
Summary of The Impressionist
The Impressionist is a historical novel following the life and journey of Pran Nath Razdan. Pran Nath is an Anglo Indian, born out of a one-night affair between Roland Forrester, an Irish official and Amrita, a 19-year-old village girl. Amrita meets Roland during the flood and saves his life. Subsequently, they have a night's affair and Amrita becomes pregnant.
Shortly after returning to her family, Amrita gets married to a wealthy lawyer, a young Kashmiri Pandit named Amar Nath Razdan. Pandit Razdan and his family are unaware that Amrita was pregnant at the time of the marriage, and hence no one doubts the English look of Pran Nath, who inherits his fair skin and coloured eyes from his biological father, Roland Forrester. In fact, the Razdan family proudly owns his looks as a mark of being a true Kashmiri Pandit. Years pass by, and Pran Nath turns fifteen. However, he has grown to be a pervert, lusting over the daughter of the housemaid, Anjali, who is the only person knowing the boy's biological secret. Irritated by Pran Nath's behaviour, Anjali spills the beans in front of his family, and his father, Pandit Amar Nath Razdan, who's fallen sick, dies of the shock. Consequently, his paternal family disowns Pran Nath, and he is kicked out of the house.
After getting kicked out, Pran Nath is forced to live on the streets, and after some time, ends up in a brothel. The red-light house is owned by Ma Ji and Balraj, who physically torture the boy and drug him to the extent that Pran Nath forgets his identity. Taking his white colour and young age into consideration, the duo forces the poor boy to dress like a woman, apparently turning him into Khaja-Sara or a eunuch. The boy is then sold in the house of the Nawab Murad, the head of the princely state of Fatehpur.
Nawab Murad, a childless prince, commissions Pran Nath, now called Rukhsana, to lure the British Major Privett-Clamp. The major has a fantasy of devouring young and beautiful boys dressed as women, and Nawab Murad wants to exploit this weakness to blackmail the British official. However, learning about Pran Nath's English roots, the officer pities the boy and offers him his old uniform. Subsequently, Nawab Murad organizes a hunting party for Major Privett Clamp and the British Viceroy of India, during which the cheetahs are captivated for hunting and Pran Nath Razdan aka Rukhsana escapes. Following his escape from the bondage of the Nawab, Pran Nath arrives in Amritsar, which was marred by the Jallianwala Bagh Massacre. At a time when Indians, especially Hindus, Sikhs, and Muslims were prohibited from entering the city, Pran Nath's Anglo appearance helped him dupe the police. After spending a few days in Amritsar, Pran Nath boards a train for Bombay and hence begins a new chapter in his life.
Upon arriving in Bombay, meets a British couple – Reverend Andrew Macfarlane and his wife, Elspeth Macfarlane. The couple, who have recently lost both their sons in the war with France, decide to adopt the boy. While the Reverend calls him Robert due to his English ancestry, Elspeth calls him Chandra, respecting his Indian roots. However, the couple is unaware that the boy is quite famous in the red-light hub of the city, where he is known as Pretty Bobby. In short, Pran Nath works as an errand English boy who also attracts clients for the brothels of Bombay.
While working as Pretty Bobby, Pran Nath meets Lily Parry, another Anglo Indian, whom he falls in love with. However, Lily realizes that Pran Nath is only half English, so she dumps him. Meanwhile, British officials began napping individuals from across the country after the Jallianwala Bagh massacre, who helped the freedom revolutionaries. The officials arrest Reverend Macfarlane for the same charges, and his wife assumes that it was because of Chandra. Hence, Elspeth Macfarlane kicks him out of her house, making Pran Nath Razdan homeless again. Roaming on the streets of Bombay, he meets Jonathan Bridgeman, a young man so drunk that he cannot find the way to his ship. Pran Nath tricks Jonathan and takes him to the red-light areas, and learns everything about the man. Unfortunately, riots break out in the city, and a mob attacks both the men who appear to be British. And taking advantage of the situation, Pran Nath robs Jonathan's ticket to England and his property documents. And since Jonathan is an orphan of similar age, Pran Nath adopts his identity and escapes to London.
Pran Nath begins a new life as Jonathan in London, and enrols in the University of Oxford, in a bid to become a true Englishman. However, he faces numerous challenges while trying to adjust to English life, especially the different climate and culture. Tackling these, he tries hard to achieve his goals. In college, Pran Nath meets Astarte Chapel, a young strong-headed girl, and falls in love with her. She is the daughter of a professor, and to impress her, he tries to impress her father. Instead, Astarte marries a 'Negro', breaking Pran Nath aka Jonathan's heart. Nonetheless, it succeeds in impressing Prof Chapel, who takes him along to Africa. Pran Nath Razdan, aka Jonathan Bridgeman, visited Africa to conduct research on the tribal population and conduct a census survey of the tribes. Upon his arrival, Pran Nath realizes that the tribals have left their villages, and have started living in caves. He is then kidnapped by the tribals when he learns that they fear being enslaved by the British and other European imperial powers, which is why they kidnap all the English/white-skinned people and kill them. While conducting the survey in the villages, Pran Nath falls sick and passes out, when the tribals carry him to the caves. However, they realize that the young man is neither a European nor is he one of them. They treat him and subsequently release him after he recovers.
The novel has a somewhat tragic end, as Pran Nath realizes that Astarte Chapel did not marry the 'Negro', but the new Nawab of Fatehpur, Nawab Firoz, who assassinated his brother Nawab Murad. Pran Nath Razdan is left heartbroken, and in the end, begins travelling in the wilderness along with a caravan of camels.
Major Characters in The Impressionist
In this section, we will discuss in brief about the characters in the novel other than the protagonist, Pran Nath Razdan. While there are numerous characters throughout the novel, we will discuss only those that have a significant impact on our protagonist and the broader storyline:
Roland Forrester
Roland Forrester is the biological father of Pran Nath, who's a British forest official. Forrester is an adventure lover, often travelling around in the wilderness. Not much can be observed about him, apart from the fact that he was cold enough to leave the girl in a cave who saved his life hours before.
Amrita
Amrita is the daughter of a wealthy moneylender and the mother of Pran Nath. She is a fearless young woman, though addicted to opium from a very young age. Aware that her body is not her property but of the one who marries her, she decides to explore her sexuality as much as she can, and hence the encounter with Roland. However, she also has a darker side, which is almost as if she is possessed. She dies immediately after giving birth to Pran Nath.
Ma-Ji & Balraj
Ma-Ji and Balraj run a brothel in the red-light area in the city of Agra. They are cruel, heartless persons who exploit the vulnerable Pran Nath, drug him and torture him. Taking the young boy's white skin and beautiful face into account, they forcefully dress the boy like a woman, and turn him to Khaja-Sara or eunuch. They symbolize the long-standing tradition of human trafficking and prostitution in the Indian society.
Nawab Murad & Major Privett-Clamp
Nawab Murad is a typical Nawab of pre-independent India – willing to do anything to keep their authority intact. He is greedy, anxious, and deceitful. On the other hand, Major Privett-Clamp is a bisexual, who likes to abuse young boys dressed as women. However, the British officer's bias towards the English skin saves the boy, which also exposes the colonial mindset.
Reverend Andrew Macfarlane & Elspeth Macfarlane
The Reverend and his wife are humble beings, though the husband adopts Pran Nath more for his white ancestry rather than genuine humanity. This can be corroborated by the fact that he wants to name the boy Robert, for his British roots, unlike his wife who calls him Chandra, respecting his Indian origins.
Jonathan Bridgeman
Jonathan is a drunk stupid man, with a substantial amount of wealth and property to his name. His stupidity and drunkenness cost him his ticket to his homeland, i.e., London, his property documents, and also his very identity.
Lily Parry & Astarte Chapel
Pran Nath falls in love with Lily and Astarte, but sadly, none of them accepts him. While Lily, an Anglo Indian herself, rejects him because he isn't a pureblood British, while Astarte rejects him because he is white. Astarte, however, is a very ambitious and bold girl, who dares to get engaged with a black man at a time when racial supremacy and slavery were still a thing of the present.
Multiple Names & Identities of the Protagonist
Pran Nath Razdan
Pran Nath Razdan, the illegitimate child of Ronald and Amrita, is a spoilt brat, who is also a pervert and arrogant human being. Banking on his father, Amar Nath Razdan's fortune, Pran Nath turns out to be mischievous and disrespectful, not realizing that his world is about to be shattered. Prior to realizing that he is not the real son of his father, and before being ejected from the Razdan house, he bosses everyone around, misusing and even exploiting his family name.
Rukhsana
When drugged and tortured at the brothel, Pran Nath is forcefully turned into Rukhsana, a eunuch or a Khaja-Sara, and is sold to the Nawab of Fatehpur. The drug and physical abuse cause Pran Nath to momentarily forget his earlier identity, and he wakes up only when the British Major decides to give him his old school uniform, and he subsequently escapes.
Pretty Bobby
While living in his adopted home in Bombay, Pran Nath, known to his foster home as Robert and Chandra, doubles as Pretty Bobby, working in the notorious red-light district in the city. He works as an errand boy, sometimes working as a spy, and often bringing clients to the prostitutes in the brothels. This shows the opportunist side of the boy, which leads him to his first love, Lily Parry. However, the rejection moulds him for his ultimate quest, which is to escape the country and become a true Englishman.
Jonathan Bridgeman
After stealing the drunkard's ticket to London and all of his property documents, Pran Nath adopts his identity and starts a new life in London as Jonathan Bridgeman. This not only shows the opportunistic side of the young fellow but also his desperation to gain acceptance by becoming a true Englishman. He enrolls in Oxford, fights hard to adjust to the new climate and culture, and tries to impress everyone, yet he fails miserably. Ultimately, questions his quest of becoming the White man, and whether it was worth it at all.
Critical Review of the Central Character
In this section, I will attempt to break down Pran Nath's multiple characters and derive common traits and unique insights that can be found on a closer look.
From Arrogance to Humility
Pran Nath's character has an extremely wide arc, beginning as the arrogant spoilt brat, and ending as a wanderer with a caravan of camels. This journey not only showcases the literary prowess of the author but also the psychological facets of human nature.
A Desperation to Fit In
As soon as he realizes that he is of English descent, Pran Nath begins trying to become a true Englishman, only trying to fit in the world. Rejection from Lily Parry further amplifies this quest, which leads him to commit crimes, like robbing Jonathan Steal of his identity and property. His struggle to adjust to the unfamiliar climate and culture of England portrays his desperate behaviour, indicating what it means to be pureblood to him.
An Opportunist to the Core
Throughout the novel, Pran Nath comes across a true opportunist, right from the beginning when he tries to fulfil his carnal desires by exploiting the daughter of the housemaid Anjali. His stint as Pretty Bobby shows that Pran Nath will not leave any opportunity to earn a quick buck, even if it means acting and behaving like an errand boy or even working as a pimp. Pran Nath is at his opportunistic best when he cons Jonathan Bridgeman and escapes to London stealing his identity.
Internal Conflict & Self-Realization Through Love
Pran has two love interests – first, Lily Parry, and second, Astarte Chapel. After his encounter with Lily Parry, the conflict begins as he wants to shed his half-blood identity and become a true Englishman, discounting the values of humanity along the way. However, rejection from Astarte makes him realize that colour doesn't matter, and what matters the most is your inner self, which isn't quite white or black, to say the least. Therefore, the spark of colour ignited by his first love is finally drowned by the self-realization due to the second one.
Multi-Layered with Much to Explore for the Reader
Each and every role played by Pran Nath has certain layers to it, which make them quite exciting. Initially, he was as mischievous as any spoilt rich brat, however, the perversion he displays early on is something uncommon for his age, or at least it is today. Subsequently, his roles of Rukhsana and Pretty Bobby have too much to ponder over and deduce as much as one will. This makes the novel even more interesting, and more than just a book – it is a journey, an experience, something one can discuss over a cup of coffee.
Conclusion
The Impressionist is one of the most important novels written since the turn of the century. The book is not merely a story about the protagonist, Pran Nath Razdan. It is, in fact, a historical document to experience life during the colonial era. It also documents the life of the Anglo-Indian community, a micro-community that has been at loggerheads with the society, and the plight continues even today.
The author, Hari Kunzru, is inarguably one of the greatest Anglo-Indian authors of all time, and hence, his portrayal of the community he belongs to adds more authenticity to the narration. The novel, therefore, is an important read for those interested in exploring post-colonial literature from the perspective of this sparse community and getting a fresh viewpoint about British imperialism.
Other notable factors quite apparent throughout the narration are the depiction of human life in the 20th century, and the author's use of historical references to take the story forward. For instance, his discussion about the Taj Mahal lays the foundation for understanding the city where Pandit Amar Nath Razdan lives, and where Pran Nath is born.
Taking all of these factors into account, The Impressionist is a great novel, worthy of all the praise it has received, and without exaggeration, it has received a lot. The commercial success of the book is a testimony to the fact that there's still demand for unique stories out there if only one can narrate them as beautifully.
Bibliography/References:
The Impressionist novel by Hari Kunzru
The Impressionist on Wikipedia
Close Reading of The Impressionist by 'Writers Makes Worlds'
Hari Kunzru: British Council
English with Chhagan Arora
The Impressionist Reader's Guide: Penguin Random House
The Impressionist book review by KIRKUS Magazine
How are the journeys of self-discovery of the protagonists of "The Impressionist" and "The Mystic Masseur" similar? – Research posted by the School of Mathematics, Trinity College Dublin
Checkout – Pamela An Epistolary Novel By Samuel Richardson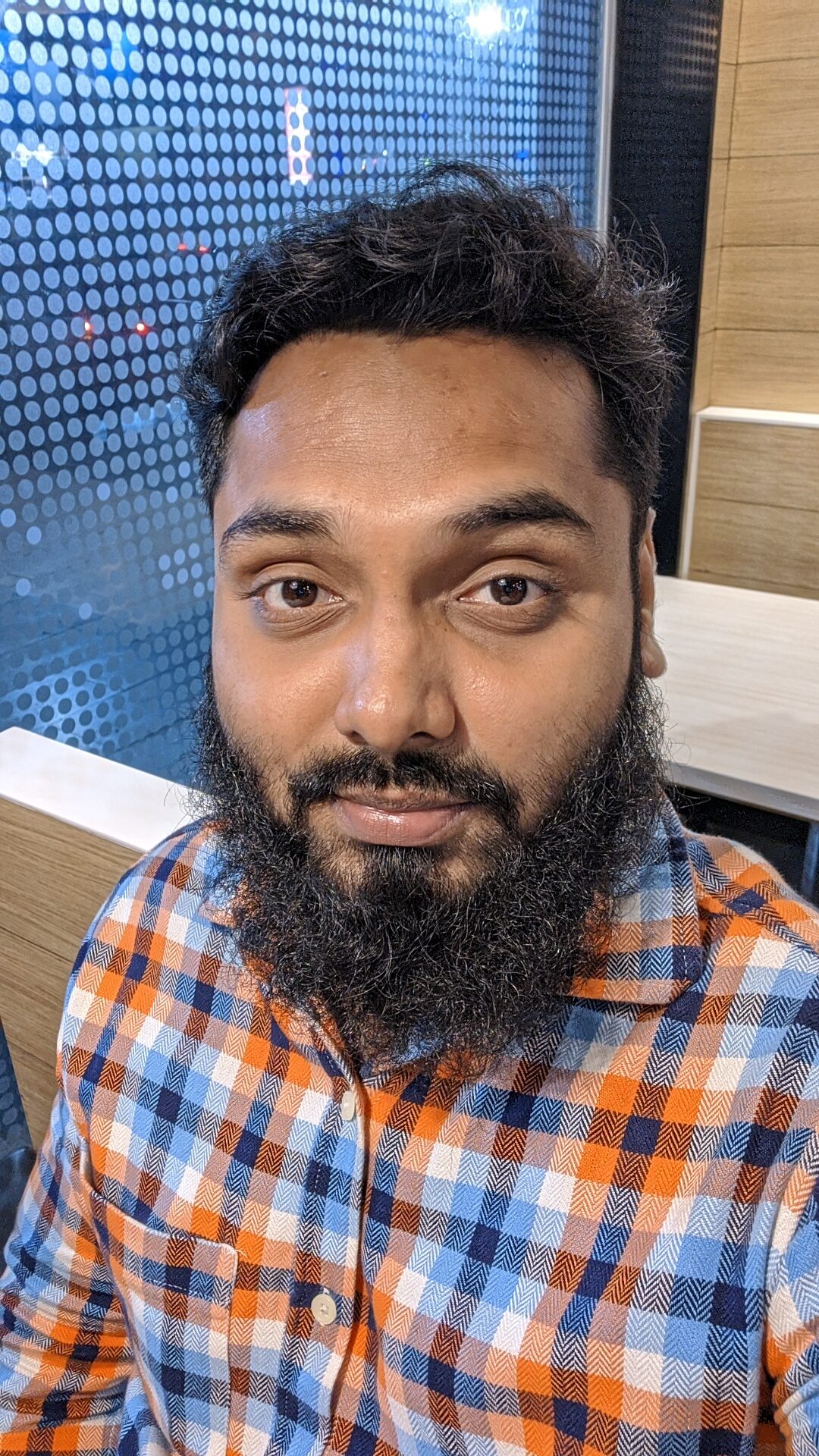 Noman Shaikh is the co-founder and editor-in-chief of Bombay Reads. He grew up in Mumbai, a city he loves more than any other, and currently works as a content consultant. His expertise lies in creating high-quality academic and marketing content in the form of blogs, articles, op-eds, etc. Noman has worked with reputed brands, including Economic Times (through Spiral Media), Coinbase (through MattsenKumar), AdEngage, Della Group, GBIM Technologies,  VAP Group, etc. For his published portfolio, click here. Contact Noman on noman@bombayreads for engagement.