Reading Time:
6
minutes
John Grisham may have written The Painted House in 2000, but the book will make people cry or at least choke even a hundred years from today. It's that good! After reading Calico Joe a few years ago, this was the second Grisham novel, and I totally understand why he is counted among the best of this era. The Painted House is not perfect, but it is good enough to keep you emotionally on the edge at all times.
Plot Summary of A Painted House
The Painted House is a story of Luke Chandler, a seven-year-old boy, his family, and their grand old farm. At the heart of it, it is quite a simple story. A journey, in fact, from planting the seed to harvesting the cotton crop, and everything in between. Eli Chandler, Luke's grandfather, hires a bunch of Mexicans and a family of hill people, the Spruill's, to help the Chandlers pick their cotton. 
The novel is set in the early 1950s, and the underlying story is quite simple. A farmer, his family, and a few labourers try to harvest a crop, while weather conditions turn hostile and destroy a big portion of the crop. However, there are several layers to it, which make it complex and relatable to a large number of readers. Besides the story of the farm and the farmers, it is also a story of a young boy, whose beliefs and social constructs go for a toss in the six-eight weeks he lives surrounded by the Mexicans and the Hillbillies. He witnesses things and events a seven-year-old boy should not. This further adds to his determination to leave his ancestral home and town and move towards a bright future.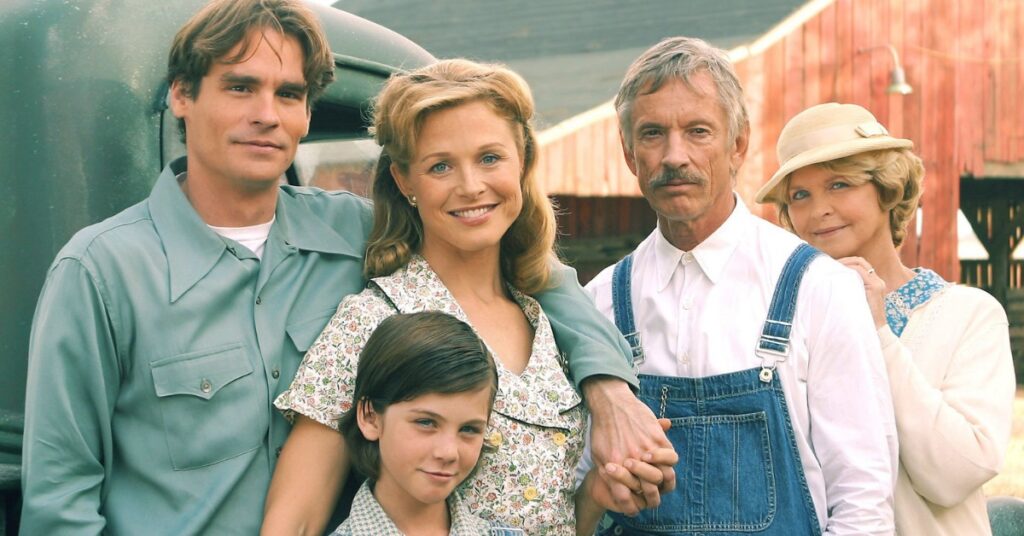 The story is also as much about Kathlene, Luke's mother, who quietly spins a plan to escape life in rural Arkansas. She doesn't want her son to take up farming, not only because it is an unprofitable profession but also because she wants her son to achieve greater things in life. The family is stuck in a perpetual nightmare of farming. The cycle begins with a farming loan, goes through rigorous work, and in the end, the cruel storms and floods break everything, pushing the family farther into debt each year.
The story is also about the global tragedies of the 20th century – World Wars 1 & 2 and the Korean War. Every male member of the Chandler family has been a part of one of these great tragedies, the latest being Ricky Chandler, Luke's 19-year-old, who's fighting in Korea. The dreams of being baseball stars of grandfather Pappy, father Jesse, and uncle Ricky were all crushed under the burden of national service and the concurrent burden of poverty in rural America.
And last, but not the least, there's the struggle of the labourers – the Mexicans and Hillbillies. The Mexicans cross the borders, legally or not, in animal carts, days without access to clean water or hygienic food. The hill people, on the other hand, leave their homes in the hills and come down to live like nomads for two months or more. All of this to make enough money to survive till the next harvest!
A Common Tale of Perpetual Tragedy 
One of the great abilities of John Grisham is detail. The modern great can create a world with words so immersive that the reader almost becomes a witness to the events being narrated. And as Luke, the narrator delves deep into life on a farm, I couldn't help but make certain comparisons. The ongoing farmer protests in India have given the urban populace a chance to learn more about the struggles of life in rural India, and from what I have studied so far, rural America of the 1950s sounds quite similar. While I am unaware of how life on a farm in rural Arkansas is in the 21st century, the 1950s was almost a mirror image of an Indian farmer's life. 
Let's take crop loans, for instance. Every year before the sowing season begins, farmers borrow money, from money lenders in India and co-ops in 1950s America, to buy seeds, fertilizers, labour, etc. And by the end of the harvest season, they try to break even, and that's if the weather doesn't disrupt their plans. The weather, sadly, interrupts, disrupts, and destroys the crop more often than not, and all that the farmers are left with are unpaid debts, growing by the year. While there's no mention of farmers committing suicide even in the 1950s in the rural US, a lot of them do it in India, thousands each year, that is!
Another example is the simple life the farmers lead, which might be universal. They grow most of their food, wake up early, work hard in the fields, adhere strongly to religion, and are thankful to the Almighty through good and bad times. However, the truth is that living an immaterial life in a rapidly globalizing capitalist world will never be sustainable again. At least not until picking up a crop becomes more profitable than investing in stocks. 
The sad part is the separation of families, which is yet another common element between rural Arkansas of the 1950s and rural India of the postmodern era. Tally, a young beautiful, ambitious, and aspirational girl from the hills elopes up north with her boyfriend in search of a better life. That's not much different from the waves of men and women from rural districts of North India migrating to the slums of Bombay, Delhi, Bangalore, and Calcutta. Likewise, little Luke saying goodbye to his grandparents will definitely make Indian readers nostalgic. Nonetheless, life moves on in rural Arkansas, as it does in rural India. The following year, there would be another batch of Mexicans and Hillbillies and another Luke leaving the rural districts in search of a better life in the urban jungle.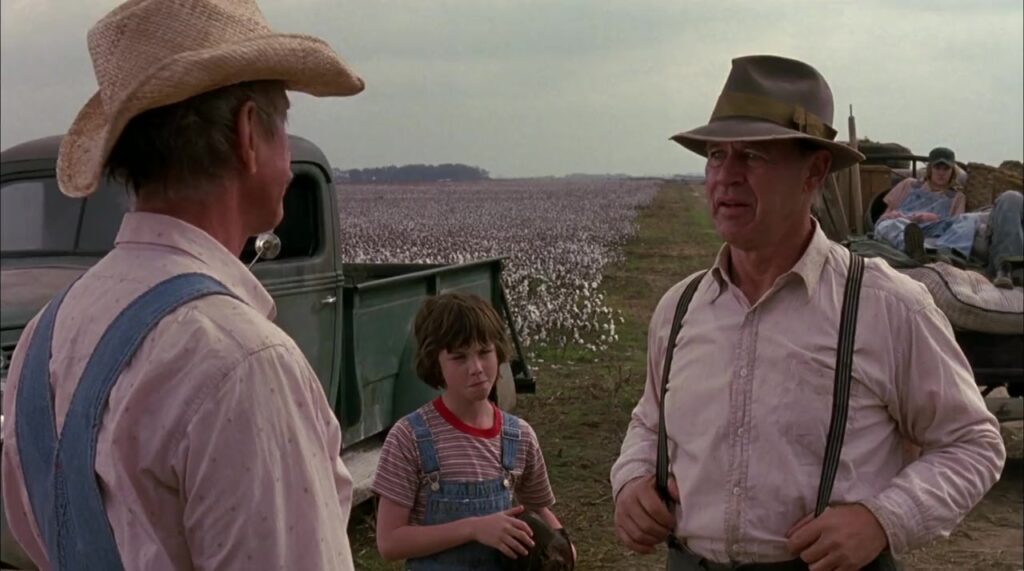 A Tale Beyond the Tragedy
While Grisham's depiction of rural Arkansas and the life of farm dwellers grips you, there's something more to the story than a dismantling crop. There's action – murder, fistfights, guns, and more. There's romance and drama, ranging from young, innocent love to an illegitimate child. But most importantly, there's baseball, the only thing common across the United States.
Baseball is as much a part of the daily lives of Americans as Cricket is part of the lives of Indians. They have heroes, favourite teams, and dreams of being a part of them. It is almost like a mirage of hope and triumph that keeps an average Joe motivated enough to bear the struggle of their pathetic lives. No matter how bad the crop looks, the family never forgets to discuss baseball. 
More than anything else, though, what makes the book wonderful is the way it is written. You might get bored at times, but not enough to put the book. And you shouldn't because there's some detail that you might miss. That said, there was something I was hoping would happen and Grisham left the topic unsolved – what happened to the Sisco brother who escaped prison and was probably on the hunt for Hank? Right till the very end, I thought that cowboy may be the Sisco, but I was wrong! Or Was I? Mr. Grisham, if you're reading this, please answer that for me. 
Language & Readability
While the first-person narration of Luke is beautiful, I had a big problem focusing on the story initially. It seemed a bit overcooked and boring. But as the story progressed, I could munch on the American tale with ease. It grew on me. Grisham uses simple and delightful language, something that new readers from India would appreciate, but it has enough complexity to keep an experienced mind busy.
Even after this, I don't think that folks who've just started to read books will enjoy this, and that's the biggest gripe I have with the novel. The Painted House is a complex story that demands focus and a patient reader. Grisham delves too much into detail in many places, which I love and adore, but many won't. However, in the times of TikTok and Instagram Reels, it is unfair to judge a book written 20+ years ago on this parameter. Grisham wrote the novel when attention span wasn't an issue because books and television were the only sources of personal entertainment. 
But to be fair, even a few avid readers may find it difficult to keep track of all the minute details and some may find it unnecessary. Especially, non-native speakers wouldn't appreciate the work as much, and that's not their fault. That said, those who are patient enough and are willing to survive the initial boredom, are in for a literary delight.
Final Thoughts
The Painted House is a classic story, almost canonical in nature, with elements that are universal in appeal and relevance. The book is beautifully written, except for a few ignorable niggles. The book almost made me cry with its symbolism, especially when Luke leaves the farm with a little portion of the house unpainted. And till the time you reach that point, you might have to wipe your eyes a couple of times. I will not, or rather cannot, read the book again. Not because it is bad, but because of how good it is!
Rating: 4/5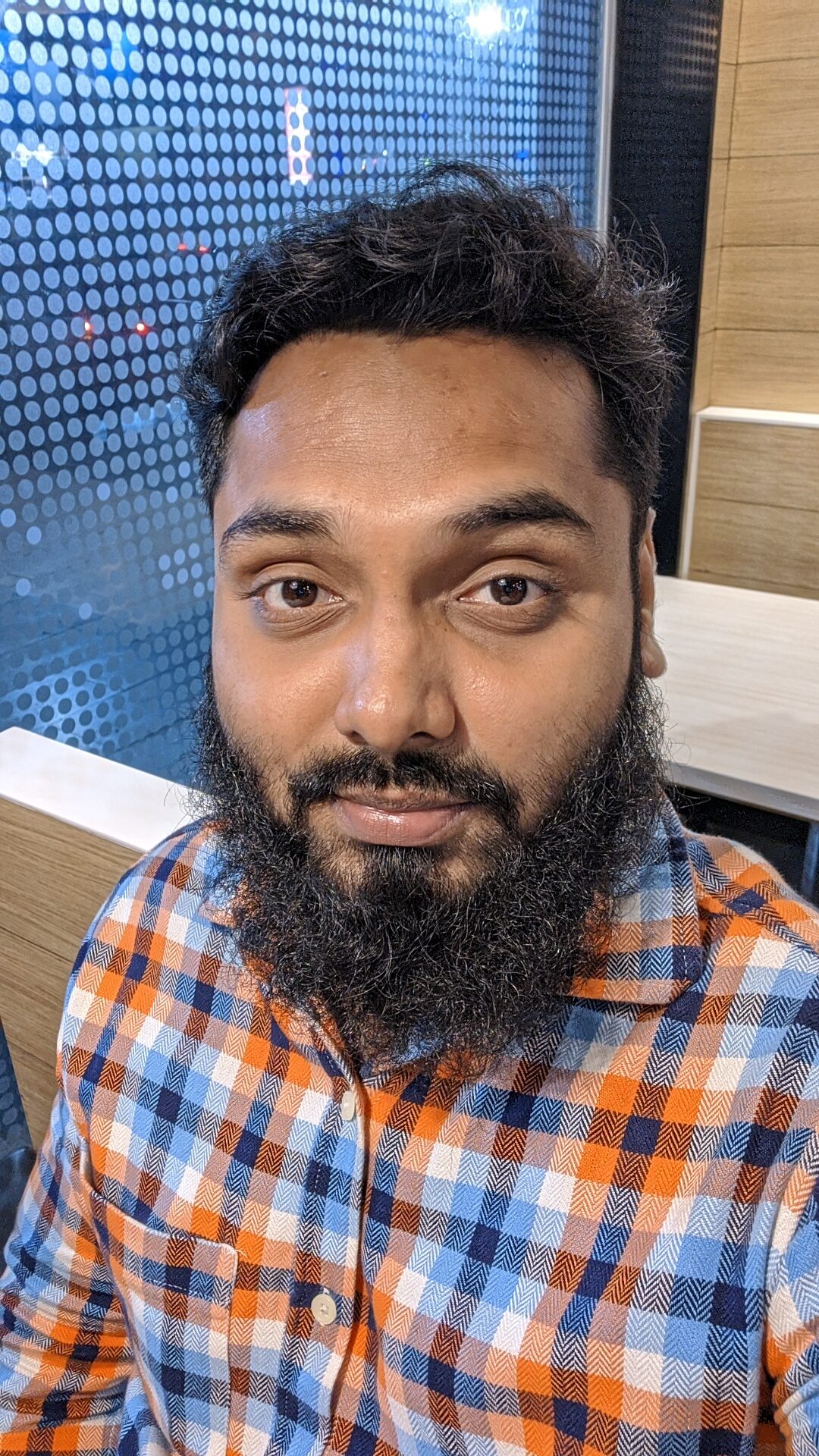 Noman Shaikh is the co-founder and editor-in-chief of Bombay Reads. He grew up in Mumbai, a city he loves more than any other, and currently works as a content consultant. His expertise lies in creating high-quality academic and marketing content in the form of blogs, articles, op-eds, etc. Noman has worked with reputed brands, including Economic Times (through Spiral Media), Coinbase (through MattsenKumar), AdEngage, Della Group, GBIM Technologies,  VAP Group, etc. For his published portfolio, click here. Contact Noman on noman@bombayreads for engagement.