Reading Time:
6
minutes
During my childhood in the slums of central Bombay, I often hung out with friends in Dadar, Sion, and Colaba. While the tall buildings, clean roads, and open spaces were a delight, what always fascinated me were the huge stores. They often felt out of reach for the pockets of slum dwellers, no matter how much money they make. There was a certain air of class superiority in those stores that continue to exist to date. One such store was the Crossword bookstore near the Sion petrol pump, a few blocks before the Cinemax.
Even when books were alien to me, the animated covers of fantasy fiction on display from the glass walls seemed quite amazing. I particularly remember the Harry Potter and the Order of Phoenix cover, which was the first glimpse I got of the series that is now my favourite of all time. Another one that I vividly remember is an oil painting poster of Munshi Premchand as a front cover of a book that I saw on a railway bookstall on the GTB station. I remember it, particularly because Premchand was probably the only popular Indian writer I knew at the time thanks to our school's Hindi language syllabus.
However, as a child, I never really got a chance to step into any of these bookstores and the seemingly rich class stepping in and out of those glass walls was intimidating enough for me and my comrades. Nonetheless, there came a time, after I graduated and got a job when I wanted to step into the Crossword, but sadly, it was gone from there, and so were a lot of bookstores from that part of the town. It almost broke my heart, and frankly, if the second-hand bookstalls in Wadala and the Fort area didn't come to my rescue, I would've never become the literature enthusiast that I am today.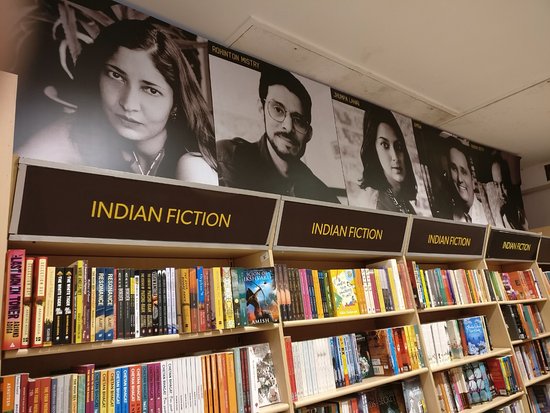 The reason was simple and piercing – there were not enough sales. The bookstores tried hard – they doubled up as toy stores and some even sold imitation jewellery. Nothing worked and a number of bookstores around Mumbai kept closing. The rise of e-commerce giants like Amazon and Flipkart proved to be great for new buyers as they could now order any book they want with just a few clicks and have them delivered to their doorsteps, but for the brick-and-mortar stores, they proved to be disastrous.
Yes, you can have whichever book you want, maybe even for a discounted price, but is it really worth it? The closure of bookstores is an issue with layers of problems and the effects can be long-term. First and foremost, for literature enthusiasts like me, buying books is still quite a personal and intimate experience. Leaving the pandemic aside, I still prefer going to the CST causeway to buy books simply because being around so many of them is a special experience. No matter how sophisticated and efficient Amazon or Flipkart become, they can not even remotely replace that experience. And it's not just about that!
Growing up in the slums meant several things were out of our social reach, at least till we were old enough to make our own living. And when I reached that age, I couldn't see the bookstores that I passed by for years. The aspiration of stepping into such stores and breaking the intangible social barrier, the dream of an underdog getting into the tracks of the elites, was all gone. Yes, there are still a lot of them out there, but not the ones I grew up watching.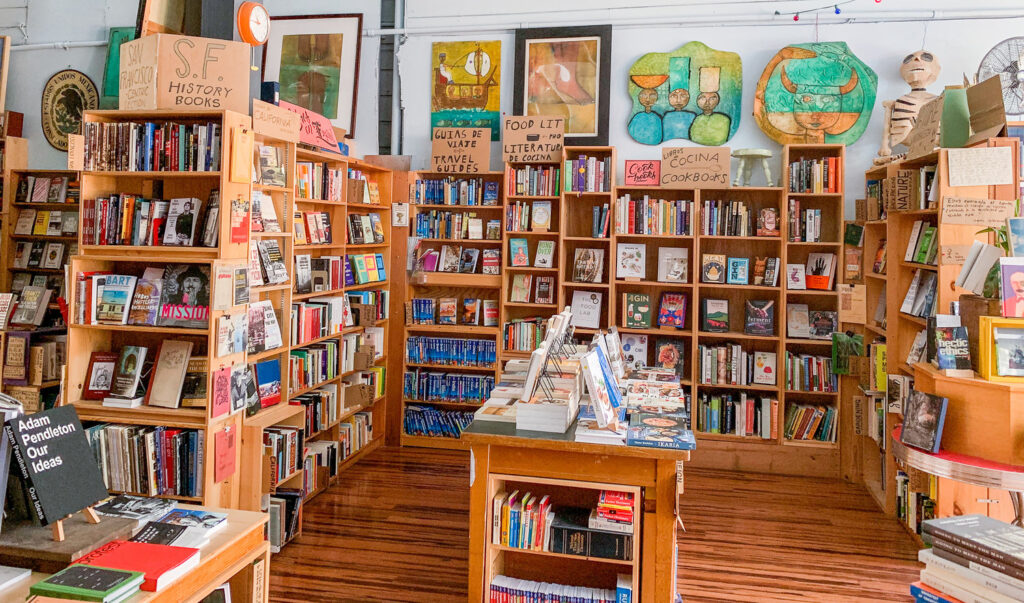 Am I being too sentimental? Maybe. But in this increasingly material world, sentiments and emotions are rare to find. And this rarity has made the humans of metropolises like Mumbai, Delhi, and Bangalore mechanical humanoids. Everything that we measure is in terms of profits, numbers, comfort, and rationale. We only read the books that the algorithms of the e-commerce platforms say are better for us. The hunt for the best-reviewed books and the monotonous top-ten lists have almost eliminated the element of choice and personal preference.
This lack of choice and preference has created a market for monotonous books, where authors are discouraged to take creative risks. The maddening PR machine of these platforms that unabashedly promote books published by the biggies like Harper, Penguin, and Bloomsbury, or established authors like Bhagat, Bond, or Adiga is so influential that the readers are indirectly forced to buy them instead of exploring new authors and genres. Several great stories penned by lesser-known authors get lost in the crowd of hundreds of thousands of books, almost killing creative talent.
Another ill consequence of bookstores closing down is the widening gap between exquisite classic literature that the young audience is almost unaware of. I myself was unaware of Fyodor Dostoyevsky and Amazon or Google never recommended him to me. If it wasn't for the second-hand bookstall outside the Vijay Book Depot opposite Wadala Railway Station, I could probably never have got my hands on The Idiot. Likewise, through these bookstalls, I got my hands on Mario Puzo, Robert Goddard, Richard Bach, and Martin Cruz Smith. While I'd heard the name 'Tolstoy' sometimes in school, it wasn't before I got to see his magnum opus, War and Peace, on a bookstall in Fort that I realized what a great literary giant he was.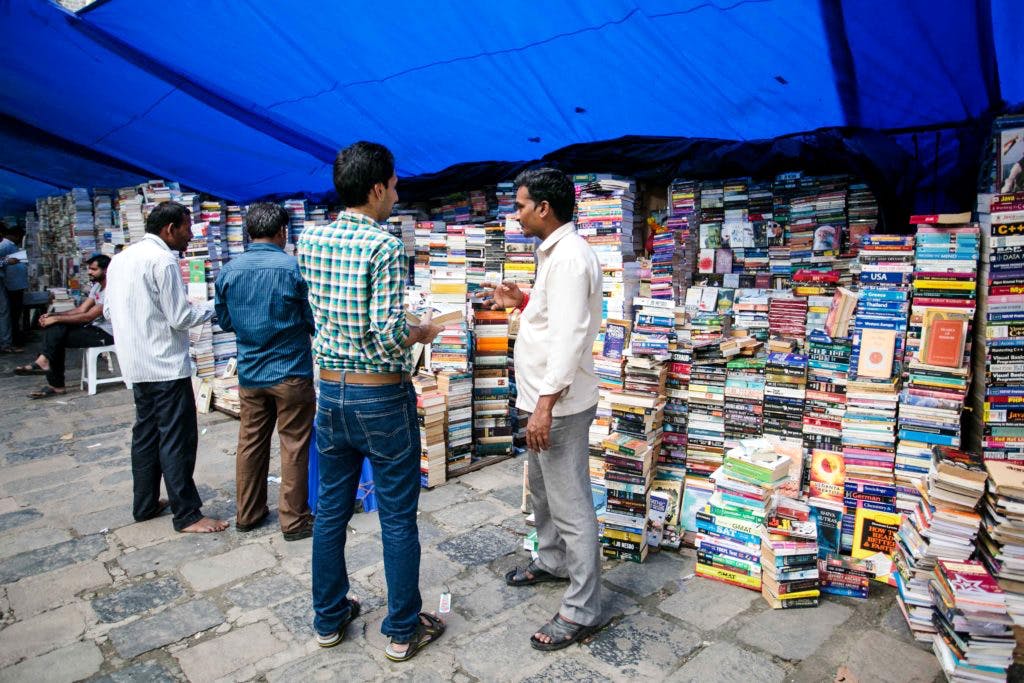 I am not a Socialist to oppose the capitalism of Amazon and the likes, nor am I in opposition to technology. I'm simply a literature enthusiast who likes to read good books that just don't help me get up at 5 am or eat broccoli. I like to read books that help me evaluate my critical thinking and get new perspectives on life in general. I like to read books that have phenomenal stories, unleashed characters, and unadulterated realities. Dostoyevsky is my favourite and so is Puzo. I don't always want to read something new or something that's trending in the top hundred on Amazon, but something random that I feel good about. I want the spirit of literature to survive instead of dying down under the burden of algorithms, artificial intelligence, and paid promotions.
What Can We Do as Enthusiasts?
You're a terrible person if you let someone die in front of you simply because of your ignorance, even if you don't know that person. Then what about someone you like? Someone, you love? A guy ran a small bookstall a couple of lanes towards Flora Fountain from the McDonald's at CST. His name was Basant Bhai. Basant Bhai was from UP, and not much educated formally. But he knew literature. He knew Arundhati Roy, he knew Paulo Coelho and even George Orwell. He knew their books, and their stories, and had strong opinions on each of them. I often bought books from him. Just before the pandemic, Basant Bhai had to shut down his stall, simply because of falling sales. He went back to his village, and I never heard from him again.  
Basant Bhai was one of many such people who loved books, and cared for them, and they are nowhere to be found today. We interviewed publishing industry veteran Priya Kapoor, Editorial Director of Roli Books, for Bombay Reads a few months ago. When asked about the disappearing bookstores, she said,
"At present, the number of readers on Kindle only are not alarming enough for e-books to be an imminent threat to bookstores. However, Amazon and other online retailers who offer high discounts is another matter. It's certainly a tough environment for bookshops, especially independent bookshops, to thrive. In certain countries like France, have laws that prohibit discounts of more than 5% on books – this helps protect bookstores from giants such as Amazon. Economic forces such as high rent, low margins in books, a pandemic (!) do not bode well for bookshops, however, I hope readers and lovers of books keep up the demand and support their local bookshops."
The best thing we as literary enthusiasts can do is to buy books offline. And look beyond the reviews and stars. Explore new authors and new genres. Walk up to a roadside bookstall, scan through the books and find some old classics. Get connected with people on the ground. Live in the world physically, not digitally. Yes, there may be instances when you'd need to buy books online, especially if you're in a town where there aren't many bookstores, like Bhiwandi or Gulbarga. Amazon and Flipkart are the best options for you.
But if you're in Mumbai, Kolkata, New Delhi, or Chennai, and you still buy books online, you're simply a lazy person. And sadly, your laziness is not only forcing the local bookstores to shut down, but it's also affecting a terrifyingly large number of people whose livelihood depended on offline book sales. Read dystopia, please don't be a part of it!

Noman is a literature expert, news analyst, and content creator. When not writing news and other content for clients, he likes to read novels and talk about them. Born and raised in a ghetto of Mumbai, he is vocal about the social issues facing the slums and his community. Noman is the co-founder of Bombay Reads, a platform where he likes to write and discuss books.